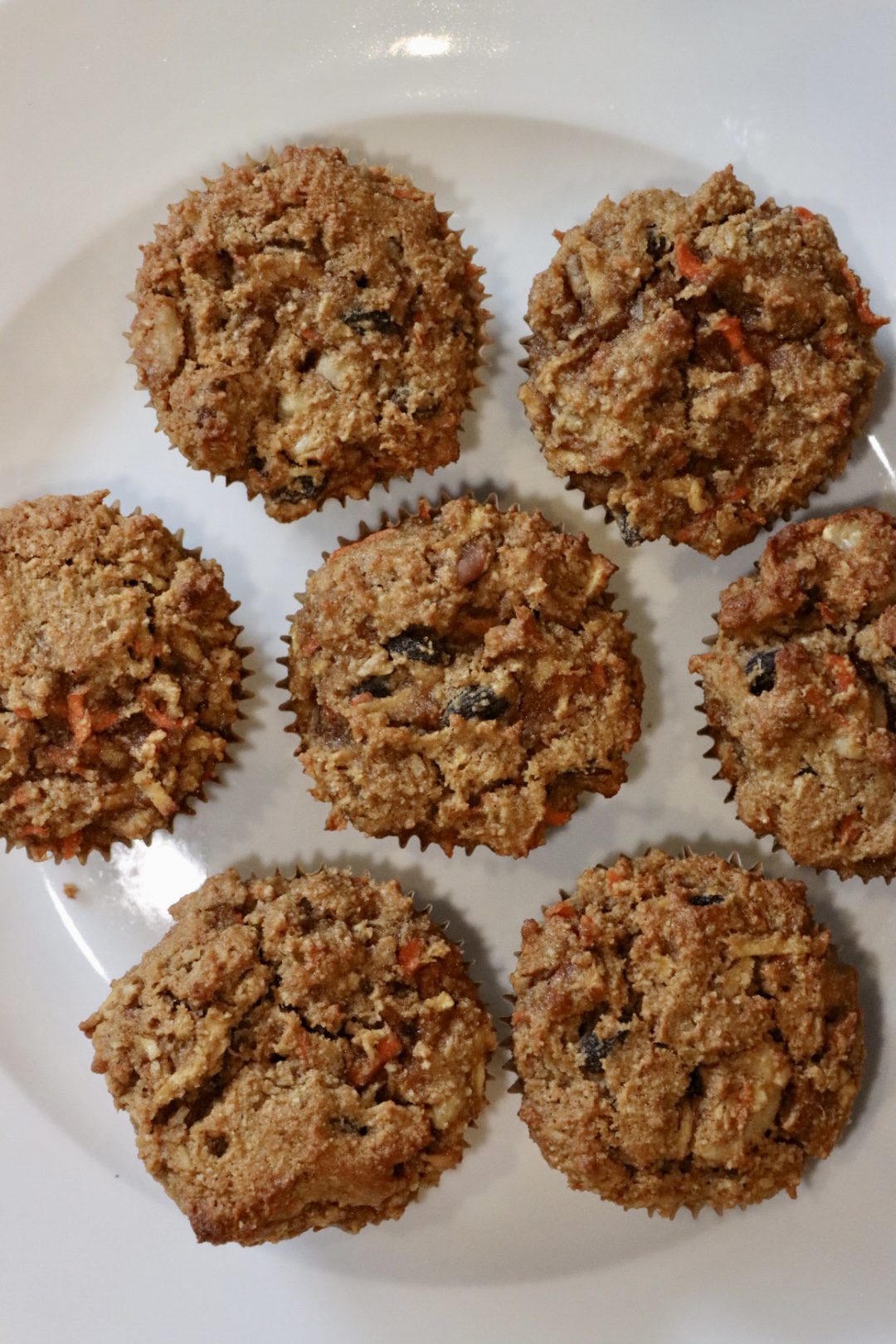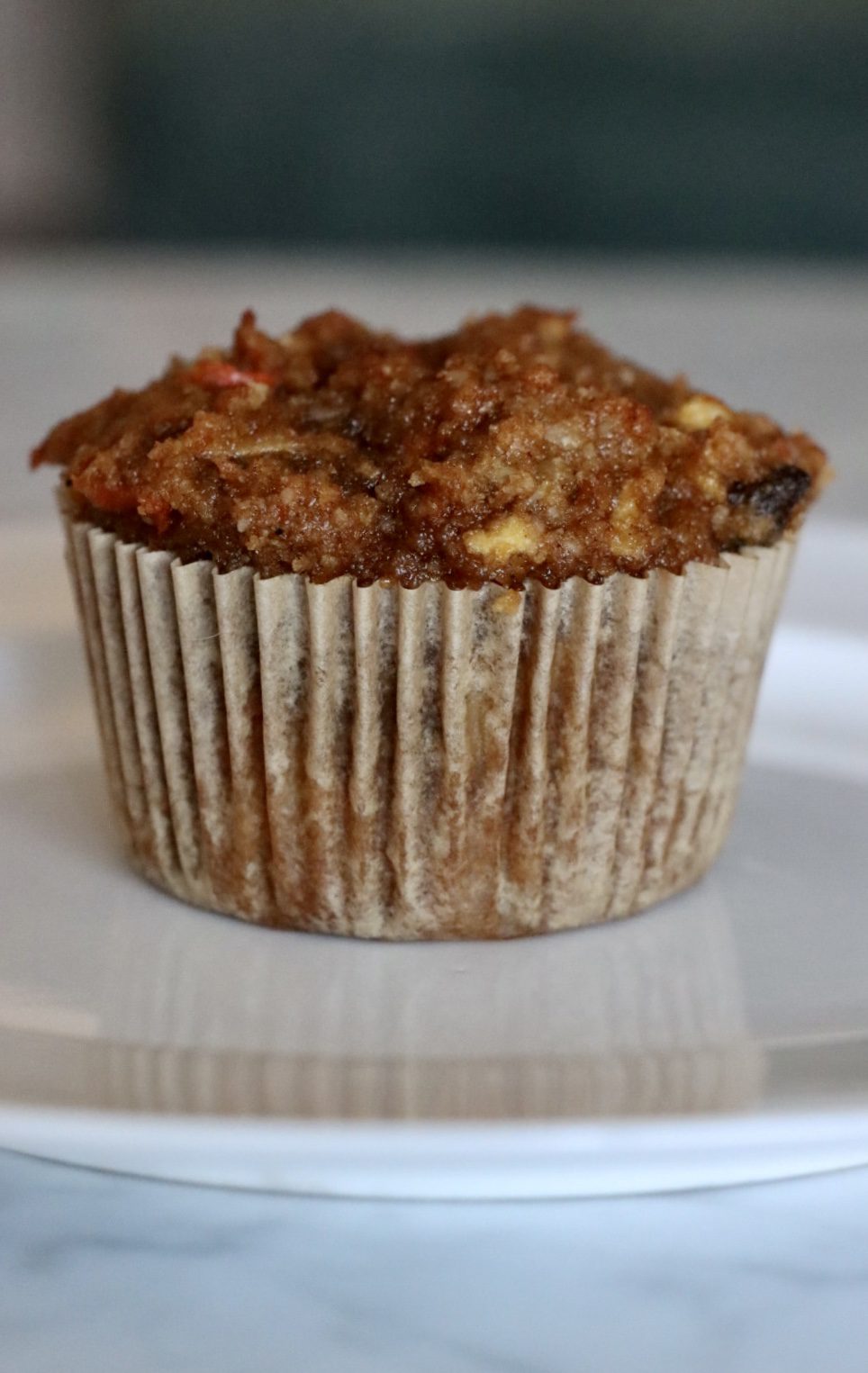 Morning Glory Muffins
2.5 cups almond flour
1/4 cup coconut flour
1/2 cup shredded coconut
3/4 cup coconut sugar
1 teaspoon baking soda
1 teaspoon baking powder (aluminum free)
1 Tablespoon ground cinnamon
1/2 teaspoon ground nutmeg
1/2 teaspoon ground ginger
1/4 teaspoon salt
3 eggs
1/4 cup pure maple syrup
1/2 cup EVOO
1 Tablespoon pure vanilla extract
2 Tablespoons orange juice  (100% juice)
–
1 cup carrot, shredded
1 apple, peeled and shredded
1/2 cup raisins (unsweetened)
1/2 cup walnuts, chopped
Instructions:
Preheat oven to 350 degrees.
Line muffin pan with liners, set aside. *batter makes ~12-18 muffins.
In a large bowl, add all dry ingredients and mix well.
In a medium bowl, add all wet ingredients and whisk together. 
Pour wet ingredients into dry ingredients; mix until combined. 
Fold in carrots, apple, raisins, and walnuts. 
Divide batter evenly amongst muffin liners.
Bake for 25-30 minutes until golden brown. 
based from recipe @katiestewartwellness