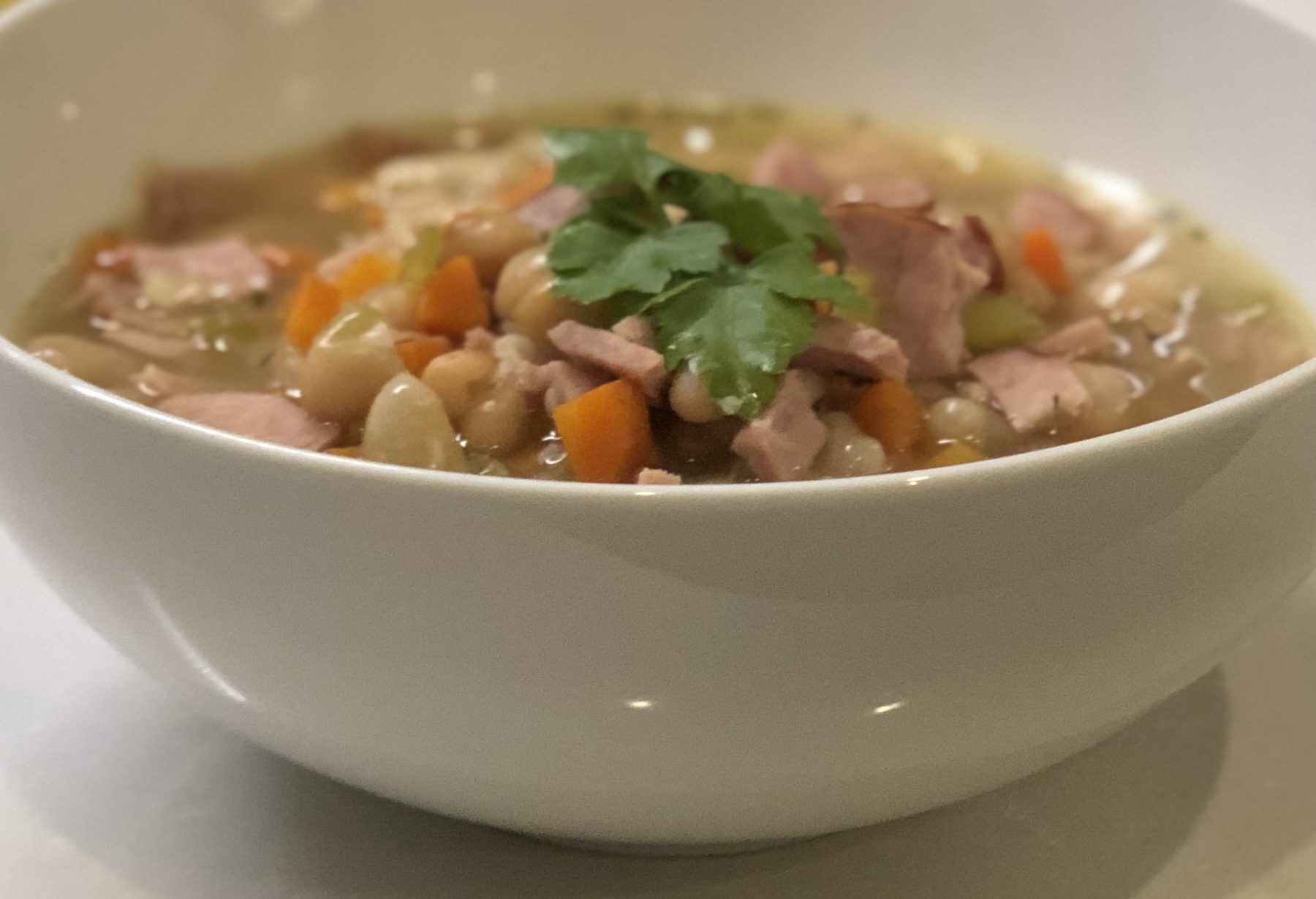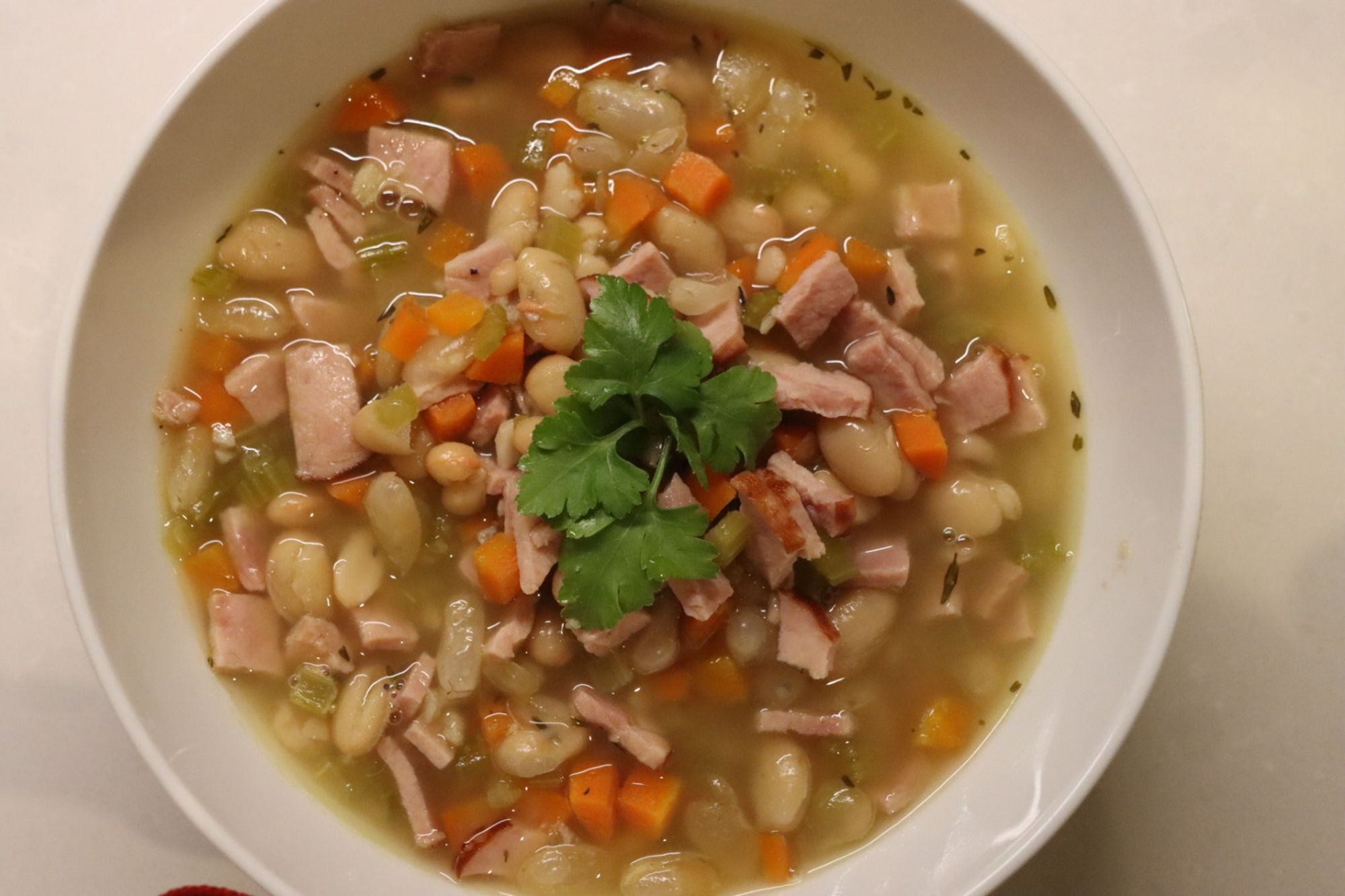 Ham & Bean Soup
In a medium to large stockpot, add 2 Tbsp. EVOO
On medium/high heat, sauté yellow onion, celery, and garlic
Add: 48oz. organic chicken bone broth (e.g., Bonefide brand)
pre-cooked organic ham (e.g., Wellshire Applewood Smoked) *will use approx. 12oz. 
3 garlic cloves, minced/grated
2 cans Great Northern beans, drained
~3-4 celery sticks, chopped
~3-4 carrots, sliced/chopped 
1 teaspoon dried thyme 
salt & pepper to taste
1-2 bay leaves
*add water by the cup as needed to cover, boil, then simmer soup for at least 2 hours. 
Keep in refrigerator up to 4 days or freeze.