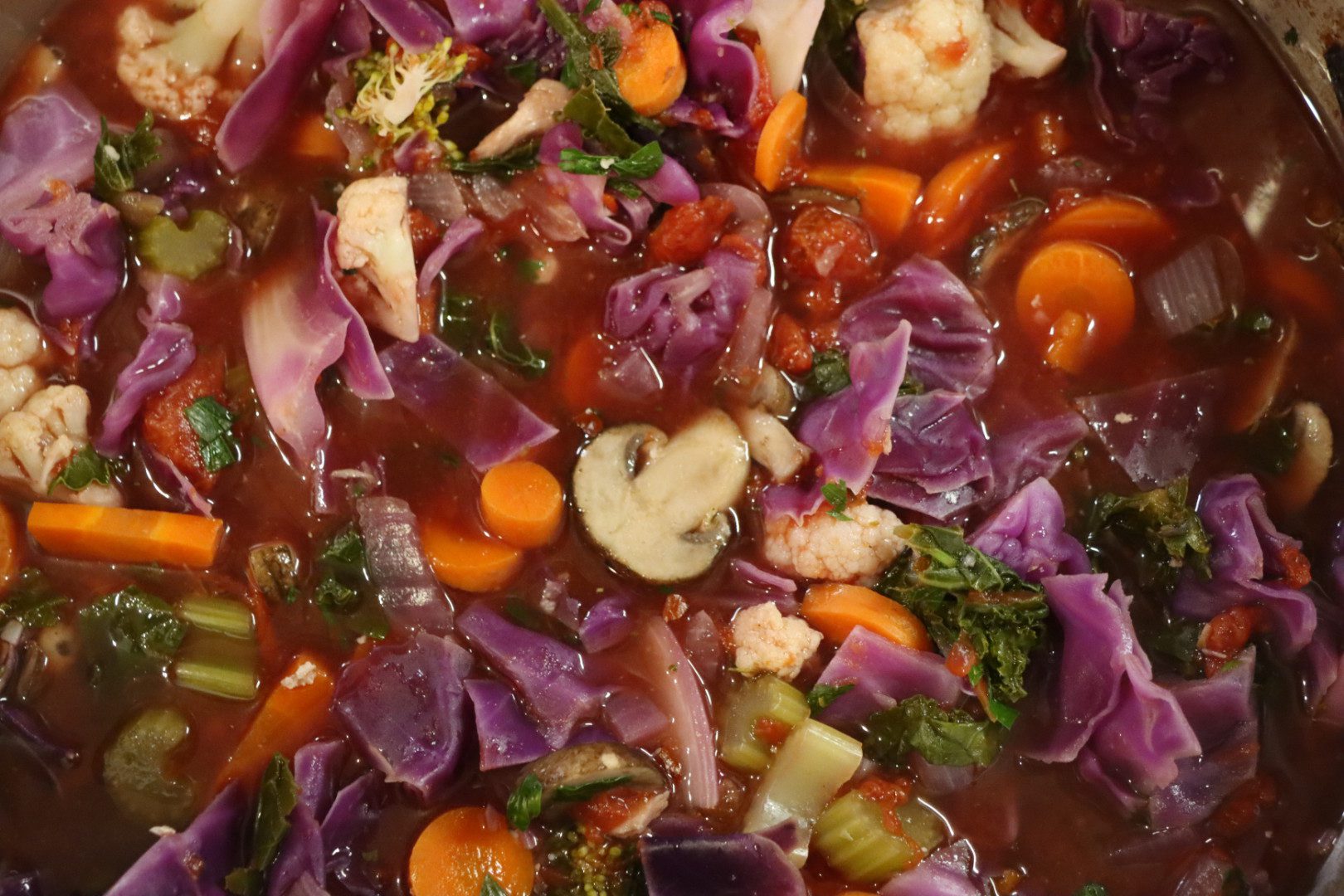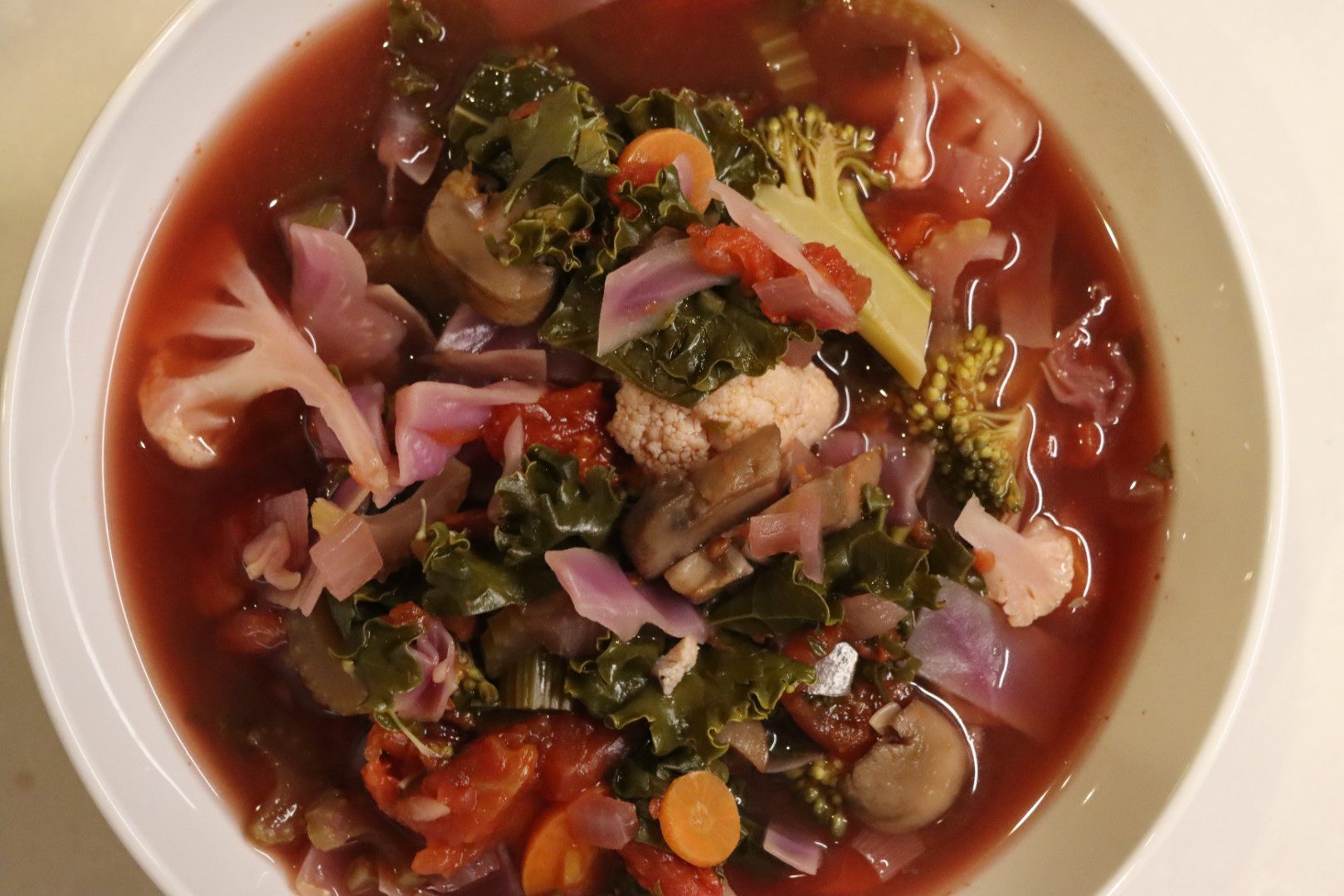 A Spicy Veggie Variety Soup
In an 8-quart stockpot, add the following for a base:
48oz. organic vegetable broth (Bonefide brand is a favorite)
28oz. can chopped tomatoes (Organico Bello)
6oz. tomato paste
2 Tablespoons apple cider vinegar
1/4 – 1 teaspoon crushed red pepper flakes *dependent upon preference of spice level
sea salt & black pepper to taste
1 Tablespoon Green Harvest Seasoning (Frontier Co-op)
–
Add chopped vegetables of your choice to liquid base.
Bring to boil, then cover and simmer for 3+ hours.
Vegetable Options:
red cabbage
bella mushrooms
garlic
kale
yellow onion
celery
carrots
broccoli
cauliflower
parsley
…any additional you love/would like to substitute!