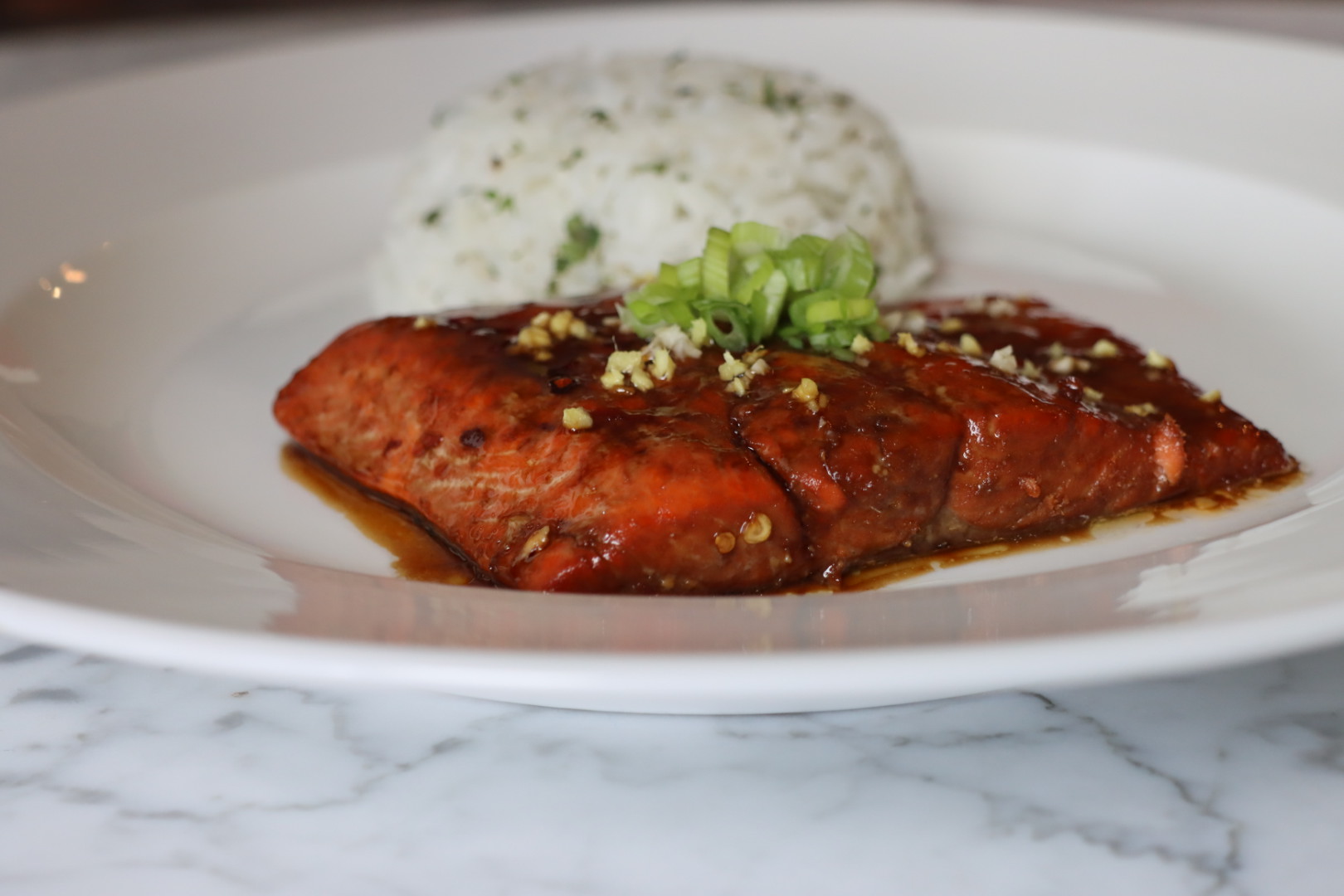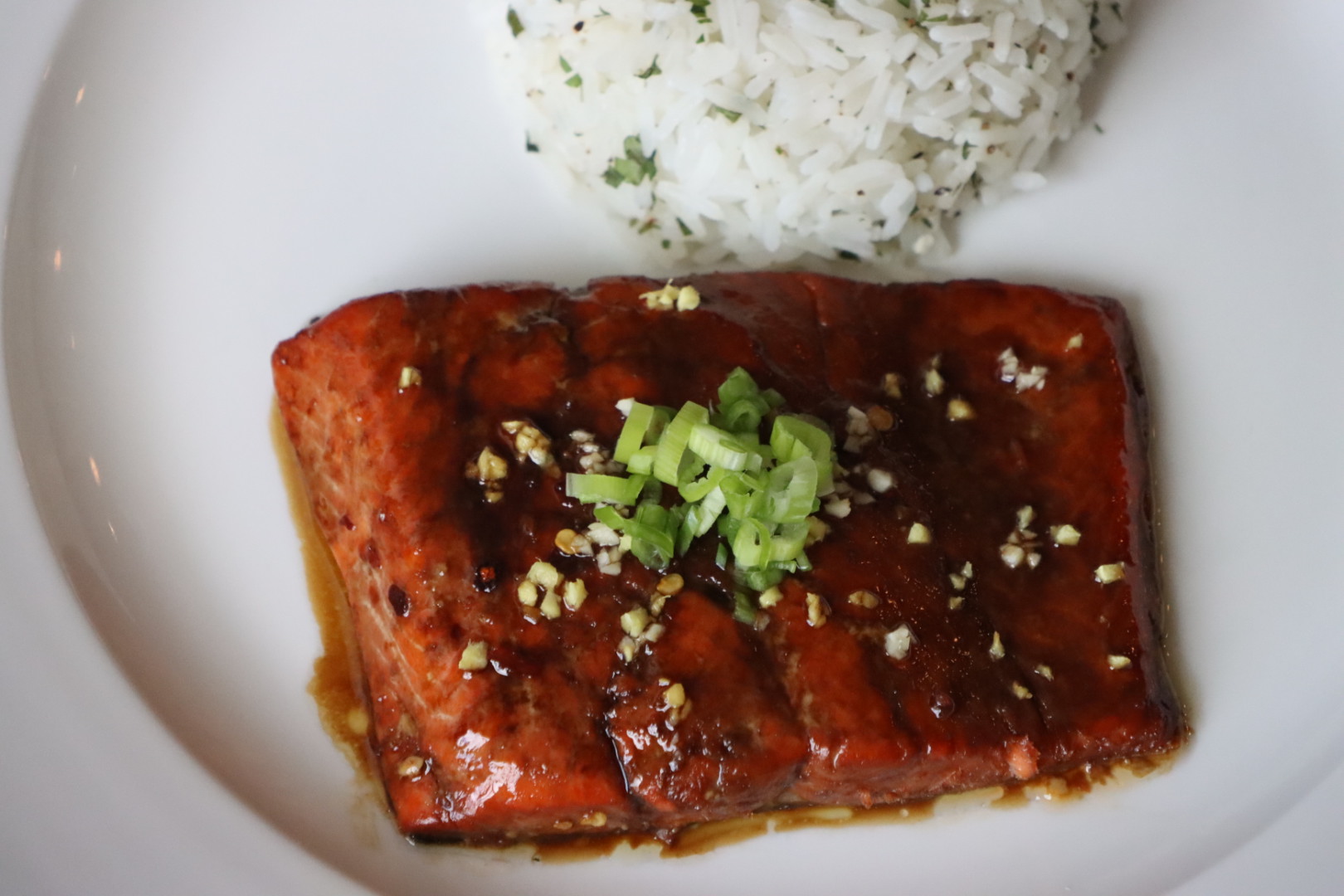 Balsamic Ginger Salmon
2 pounds salmon sliced into fillets (6 servings)
3 tablespoons light flavored olive oil
2 teaspoons toasted sesame oil
3 tablespoons coconut amigos (soy sauce substitute)
3 tablespoons balsamic vinegar
2 teaspoons honey
1 large clove garlic minced
2 teaspoons grated fresh ginger (ginger can be stored in freezer between uses)
1/4 teaspoon crushed red pepper flakes
1/4 teaspoon kosher salt
2 green onions about 3 tablespoons thinly sliced, reserve 1 tablespoon for garnish
Instructions:
Place the salmon fillets in a gallon size ziploc bag or in an airtight container. Whisk together all remaining ingredients and pour over the salmon. Seal and turn to coat the salmon. Refrigerate for 2-3 hours.
Preheat the oven to 400 degrees. Line a baking sheet with parchment. (The parchment will make cleanup easier and allow you to easily pour the sauce over the fish as you are serving it.) Place the salmon on the parchment and pour any extra marinade over the fillets. Bake for 10-12 minutes*.
Serve with jasmine rice (or a cauliflower rice for dietary specifications) and drizzle with the pan juices. 
* Cook the fish 2 minutes less than your estimated time, then check for doneness. You can always pop it back in the oven, but you can't fix an overcooked piece of fish. The most important thing to remember is that the fish will continue to cook for a few minutes after it is off the heat, so you have to remove it just before it is done to your liking. Salmon is best warm and flaking, but still a bit translucent even after resting.