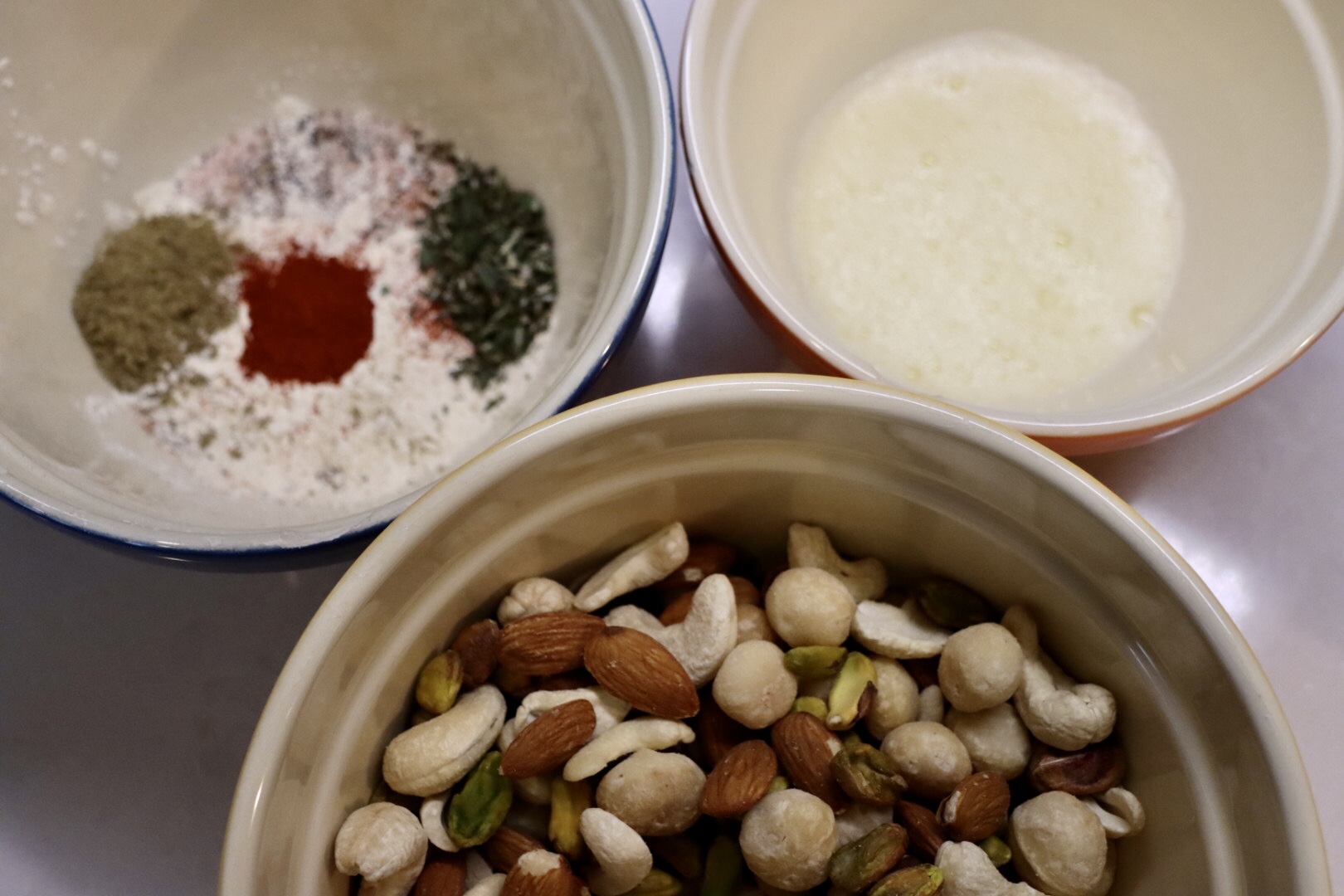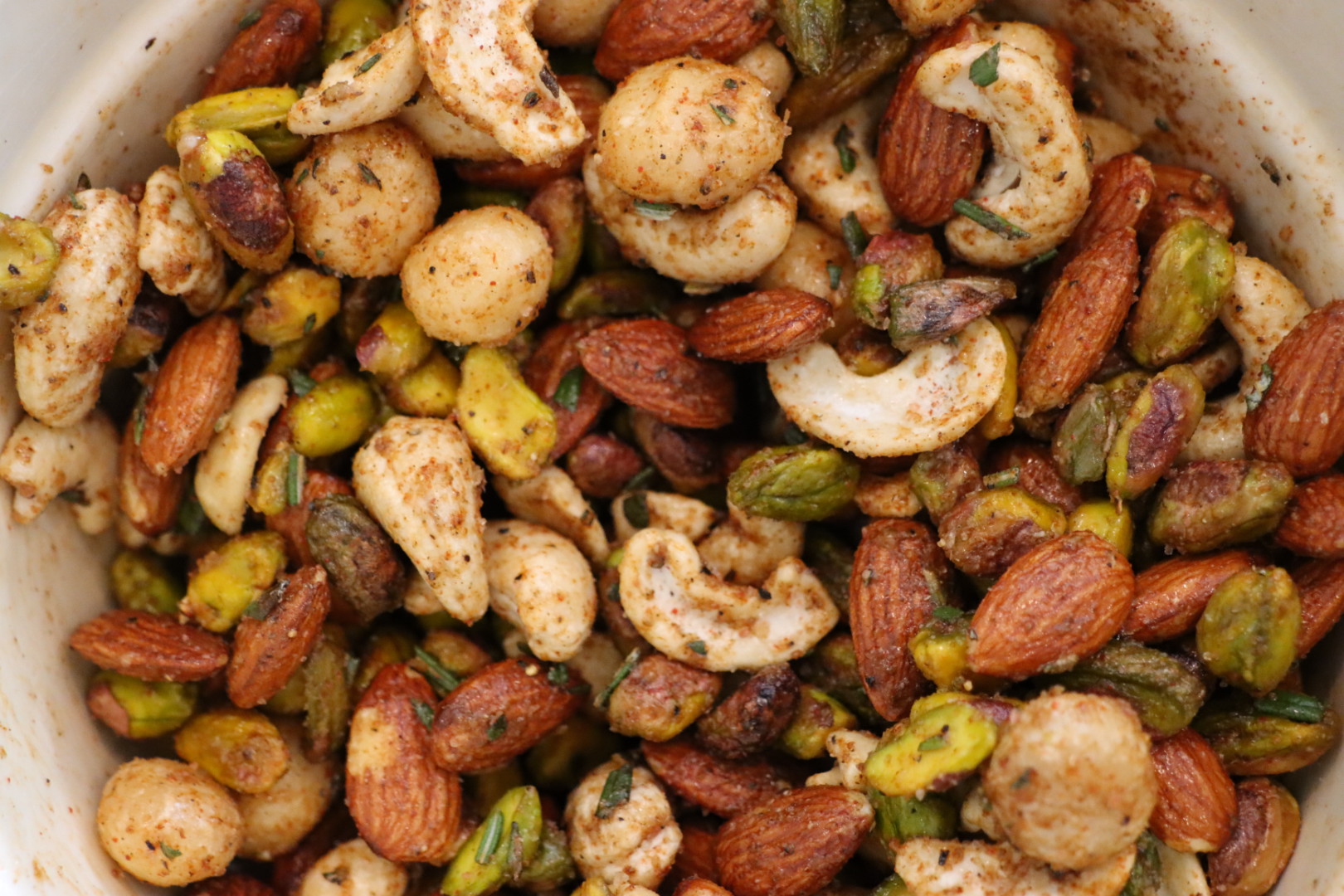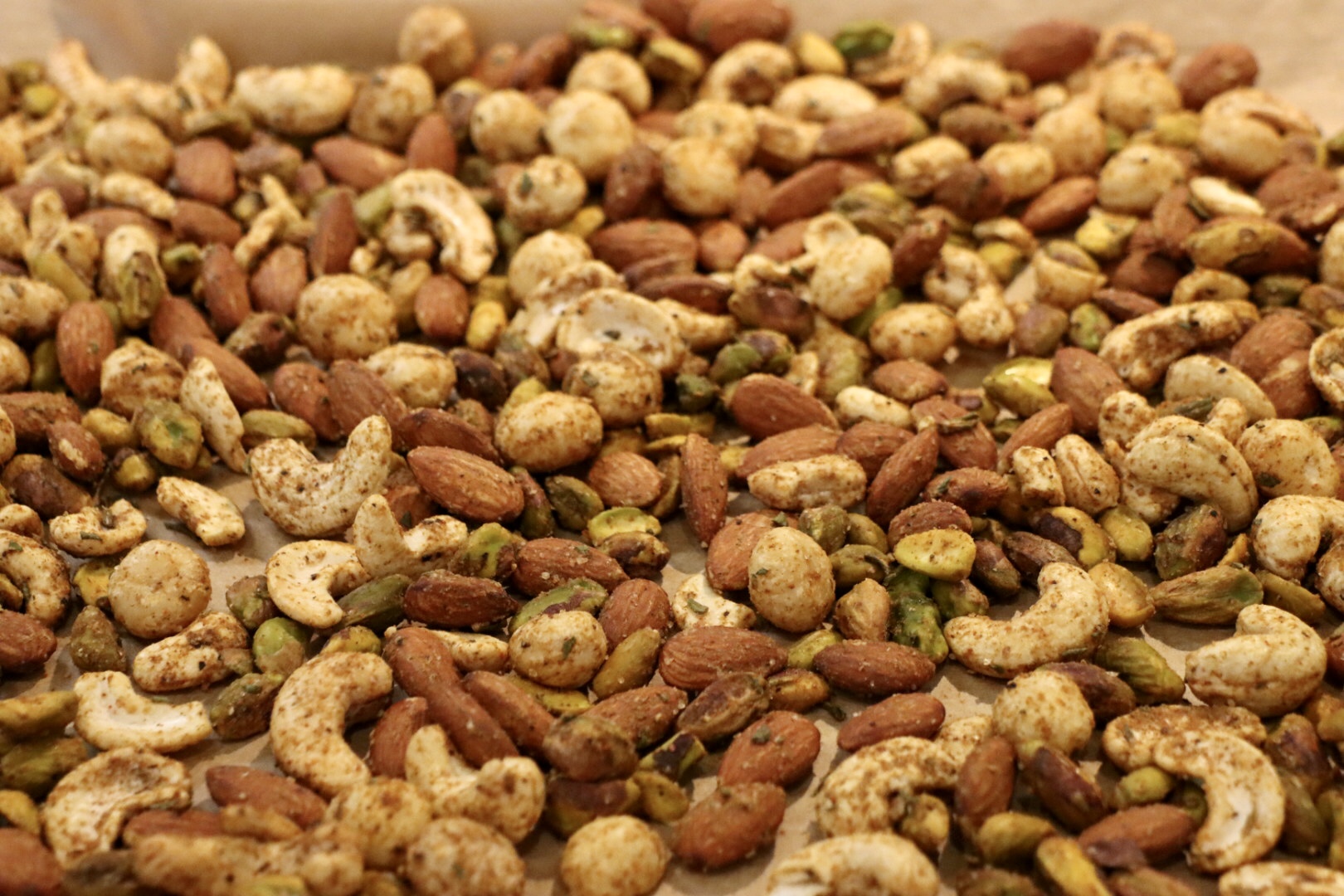 Roasted Nut Mix
16 oz. bag raw mixed nuts (or buy in bulk section); almonds, pistachios, cashews, macadamia 
1 egg white
3/4 Tablespoon sea salt
1/2 teaspoon pepper
1 1/2 Tablespoon minced rosemary
1 teaspoon ground sage
1 Tablespoon garlic powder
1/2 teaspoon smoked paprika
Instructions:
Preheat oven to 300 degrees. Pour nuts into a bowl. In a small bowl, whisk the egg white until a little bit foamy. Pour egg white over nuts and stir to coat.
In another small bowl, combine the rest of the ingredients and stir until they are evenly mixed. Pour spice mix over nuts and toss to coat.
Pour entire mixture onto a pan (parchment paper lined for ease) in an even layer. Roast for 15-18 minutes, stirring halfway through.